11:00 AM – 11:45 AM
Keynote Session

Managing and Securing the Factory of the Future: Operations Insights and Executive Strategies

Sponsored by: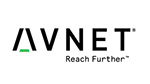 Presented By: Michael Krieger
The factory of tomorrow runs on data. Industrial IoT insights promise to revolutionize production, offering end-to-end visibility across the organization. But a cutting-edge IIoT network demands cutting-edge management and security tools, not only to guarantee smooth, seamless smart factory workflows but also to safeguard employees, assets and business-critical information. This session will examine the fundamentals of IIoT management and security, exposing the common vulnerabilities and offering expert tips on how to sidestep pitfalls.
12:15 PM– 1:15 PM
Technical Session
Making Sense of IIoT Cloud and Edge Computing

Sponsored by:



Presented by: Howard M Cohen
While the benefits of the industrial IoT are crystal clear, the underlying architecture can cause confusion. For example, cloud and edge computing provide different models for data storage that impact an organization's ability to maximize the potential of its IIoT insights. But cloud and edge are complementary technologies, not competing solutions. This session will explore the key differences between cloud and edge, spotlighting their respective strengths as well as the possibilities inherent in hybrid solutions that harness the best of both technologies.
1:30 PM– 2:30 PM
Premier Session


From PoC to Scale: Common IIoT Mistakes – and How to Avoid Them.

Sponsored by:



Presented by: Adeel Chohan



As the Industrial IoT landscape matures, trials, POCs and Pilots are quickly becoming business necessities. In today's climate, organizations are realizing just how important it is to be connected throughout their entire enterprise. From shop floor applications to safety inspections and fleet management, connected businesses are transforming industries around the globe. Needless to say, it is more important than ever to ensure you are set up for success, not only to avoid "PoC Purgatory", but to scale effectively throughout your enterprise. In this session, we will explore industry trends, common challenges and, most importantly, how to avoid them.
1:30 PM– 2:30 PM
Premier Session


10 Things That Will Kill Your IoT Application, and How to Fix Them (Quickly!)

Sponsored by:



Presented by: Syed Z Hosain



As everyone with practical experience in IoT knows, things can and will go wrong with connected applications. If your business is built on a connected product or service, and your remote devices aren't transmitting data as intended (or are out of control in other ways), every minute that a problem goes unfixed costs you real money and customer satisfaction.

The Aeris team has more than 250 million device-years of experience connecting things over 2G, 3G, and 4G networks around the world. We've seen the many ways IoT applications can break across all the elements in an end-to-end solution, from remote apps and configuration of the "thing" itself to its radio module, cellular networks, authentication and policy, IP transit, and our customers' cloud infrastructures. Aided by the unique device and network visibility our core provides, we've developed an arsenal of tools and expertise that helps us predict, detect, investigate to root causes, and address these issues quickly — along with best practices in solution design and operational processes to prevent issues from arising in the first place.

In this webinar, we'll share highlights from our many lessons learned, to help you architect your IoT solution for sustained success — and choose your connectivity partner wisely along the critical dimension of performance through the adversity inherent in IoT applications.
2:45 PM – 3:45 PM
Technical Session

From 5G to LPWAN: Making Sense of Industrial Connectivity
Sponsored by: TBD
Presented by: Mel Beckman


Reliable communications and connectivity are the lifeblood of the IoT. But the enormous range of industrial IoT use cases, applications and requirements spans an equally vast number of connectivity technologies, each with its own unique strengths and weaknesses. From a broad perspective, industrial IoT connectivity falls into two buckets —cellular-based, operator-supported technologies like 5G, and unlicensed, low-power wide-area network (LPWAN) solutions —and understanding their differences is essential to ensuring your organization's successful IoT deployment. This session will explore these contrasting connectivity options, unpacking key factors like battery life, range and cost to help your business make the right choice.